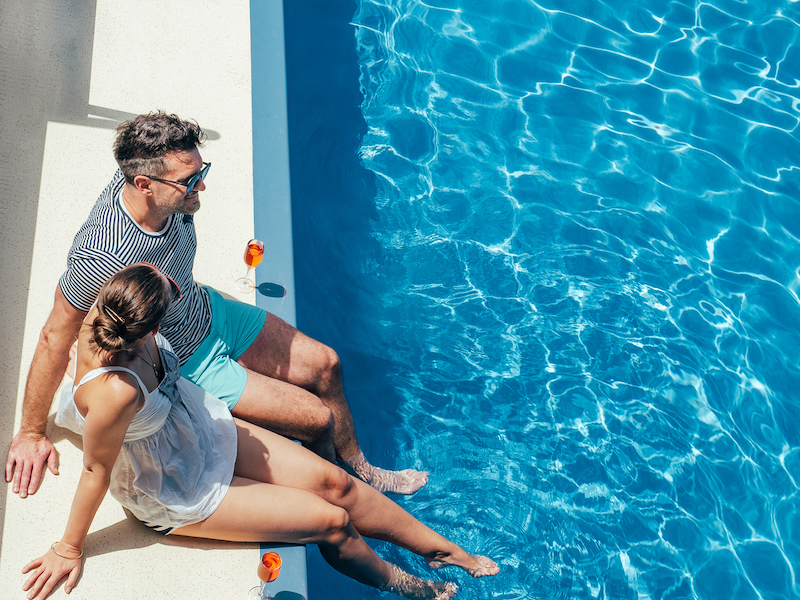 At Net Positive Pools, we specialize in vinyl liner pool solutions, and for good reasons. Vinyl liners offer an array of benefits that make them the preferred choice for many pool owners. Here's why we believe vinyl is the best option for your pool lining:
Customization

: Vinyl pool liners are known for their exceptional flexibility, allowing for a custom fit to any pool shape, including custom-shaped pools. This ensures that your liner perfectly matches your pool's unique design.

Comfort

: Unlike other rigid materials, vinyl provides a soft and smooth surface. Its gentle touch enhances the swimming experience, making it comfortable for both children and adults.

Affordability

: Choosing a vinyl liner pool is often more cost-effective than other materials. The pool liner replacement costs for vinyl are generally lower, providing a high-quality solution without breaking the bank.

Durability

: Thicker vinyl liner options are built to last, retaining resilience with proper care and the right pool chemicals. Quality virgin vinyl materials ensure long-lasting performance.

Ease of Replacement

: The replacement process for a vinyl liner pool is straightforward and efficient. Our team of liner specialists makes the installation or replacement of vinyl liner service quick and hassle-free.